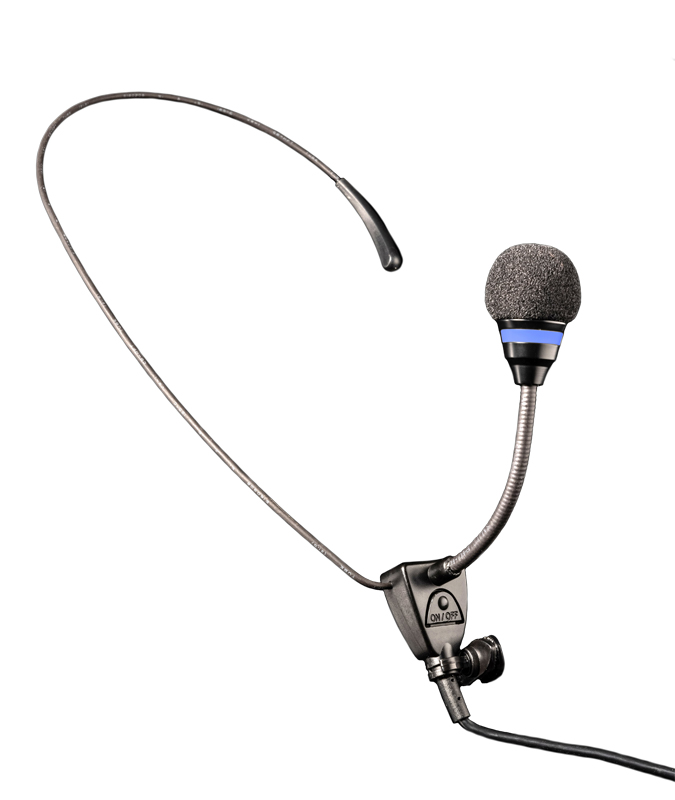 EM-362
*AS Model*
Experience non-obtrusive communication with EM-362 neck-worn microphone
As a practical alternative to a head-worn or clip-on microphone, the neck-worn microphone from TOA Electronics requires 3-6cm distance from the mouth to pick up the user's voice clearly.
The EM-362, neck-worn microphone is the ideal choice for a mosque (Imam) to use during prayer. Its unique design suspends the microphone in front of the speaker's mouth optimizing speech pick up and avoiding being brushed against by the movement of body during prayer creating unnecessary noise. Microphone positioning was made easy with the flexible shaft. High sensitivity and wide-range frequency response ensure sound clarity whether user is standing or in a praying position. The microphone has the option to operate either with 2 x "AAA" battery or phantom power. There is an ON/OFF switch that allows the user to switch on and off the microphone when needed. To indicate the microphone is switched on, an LED ring will flicker up in light blue color.
The cable length of the EM-362 neck-worn microphone is 7m with a cardioid polar pattern which offers complete noise cancellation coming from the rear.
Benefits of EM-362 neck-worn microphone

Enhanced voice transmission

User-friendly and flexible

Operable during constant body movements